Evoqua Systems - Laboratory Water Purification Systems
LLC AQUAANALYTIC is the general authorized importer of Evoqua equipment (Germany) for the territory of Europe, Ukraine, Kazakhstan, Belarus and other CIS countries as well as Israel and Turkey. Users have been familiar with the perfect quality of these water treatment systems since the early 90s under the brand SG WATER (Germany). In 2008, SG WATER acquired SIEMENS and invested heavily in the development of modern water purification technologies. Water treatment systems for laboratories have found wide demand among laboratory technicians under the brand SIEMENS. In 2014, Evoqua (USA) acquired this German production from SIEMENS in order to expand its offer and influence on the water treatment market in the USA in the laboratory sector and strengthen its position in Europe and Asia.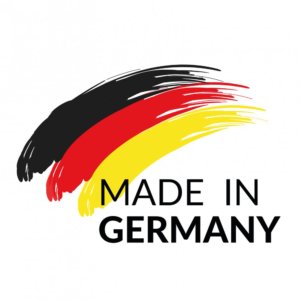 Direct delivery of water purification systems to Turkey from Europe - to your city!
AQUAANALYTIC LLC has the opportunity to make to its customers the most advantageous price offer from Europe under CIP or EXW terms (for Israel and Turkey). Our specialized technicians will provide you with all the necessary methodological and technical information, fast delivery of spare parts and consumables. All equipment has a warranty period of 1 year. There is no need in special training and commissioning, our systems are fully ready to use.
The resulting product exceeds all ASTM, CLSI, ISO 3696, САР standards for Type I, II, III water
Possessing a large number of technical advantages over competitors, Evoqua products have a very attractive price, flawless reliability and will give you pleasure from quality in the process of long-term operation
Exceeds the standards for Type I, II, III water according to ASTM, CLSI, ISO 3696, CAP
LLC AQUAANALYTIC specializes in projects of control and monitoring systems of clean rooms, equipping laboratories with research and measuring devices.
Our goal is to offer high-tech and modern equipment and services to our customers.
Employees of our company are ready to offer customers the most qualified assistance in choosing the tools and methodologies needed to solve each specific research task, as well as provide mandatory service support during the subsequent operation. Following these requirements, the company's personnel undergo annual training and qualification confirmation at the producing company plants, and the company's service engineers undergo additional unique technical training which also includes performing work on device validation.
LLC AQUAANALYTIC is the official representative of a number of leading European manufacturers in the countries market as part of the Customs Union of Eurasian Economic Union (EAEU).
Choosing LLC AQUAANALYTIC as a partner in equipping the laboratory or purchasing equipment for production, you can trust the 10-year experience of our engineers in striving to do their work in the best way!