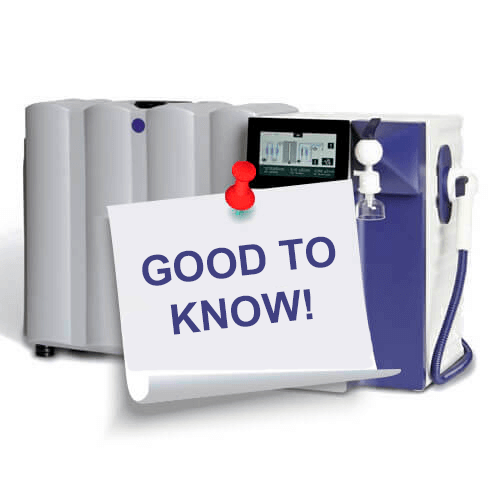 Advice from AQUAANALYTIC – always ask the supplier for a letter of authority and verify its authenticity
Industrial water purifier system - Buy only From Authorized Dealers!
If a company on its websites calls itself an official representative, exclusive distributor, dealer of Evoqua, this does not mean that it is. Always ask for a letter of authorities and certificates.
Sellers of laboratory and industrial reverse osmosis systems on the network may be unofficial representatives of the brand, but claim the opposite on their online resources. This is done in order to obtain contracts by any means. The client is misled by this information and suffers inconvenience and loss in this regard. Such companies do not have any documents confirming the official representation.
The customer cannot obtain reliable information from such a company, the correct technical instructions in accordance with the standards of the factory, and responsible and high-quality technical support. As a result, the buyer refuses a good brand and chooses another, although it may be inferior to the first in the quality of technology and professionalism of service specialists.
Water treatment and purification systems purchased from gray importers may correspond to the order by name and catalog number, however, the buyer still retains risks. He can get:
used or withdrawn equipment;

equipment with hidden defects, for example, with expired cartridges;

with violated conditions of transportation or storage;

with missing components.
Also, when buying, for example, equipment of the IONPURE NEXED EVOQUA system, a client may encounter untimely service and, most often, non-fulfillment of warranty obligations. The manufacturer from time to time may update the software and provide it for free. Such an update may be required to receive official support in the future. A customer who has purchased laboratory and industrial water purification systems from a gray supplier is denied these privileges.
AQUAANALYTIC company is the official representative in Turkey of IONPURE NEXED EVOQUA and Pure Water Group. We try to maintain its impeccable image and satisfy all customer needs. We recommend that you always ask your supplier for a letter of authority and certificates. Cooperation with an official representative will save you from negligence, illiterate technical specialists and equipment problems. Our managers can always tell you whom you can contact with confidence in your territory.
WITH QUALITY PLEASURE