Laboratory water treatment and ultrafiltration systems
The ULTRA CLEAR TP series is the flagship of EVOQUA for the preparation of Type I water and has seven purification steps. The Ultra Clear TP TWF laboratory water purification system is the best solution for users who need Type I water from tap water using the most advanced diagnostics of all cleaning steps. It is useful to know that this installation makes it possible to obtain and store Type II water, which is important for modern laboratories that often require constant access to purified water and for routine analyzes.
The quality of the water of the first type is ensured by continuous recirculation inside the circuit with its constant purification, so that the user at any time could get exactly ultrapure water in the required amount. The water tank of the second type is equipped with a UV lamp, a CO2 trap and a sterile air filter. A UV lamp oxidizes residual organic matter, a CO2 trap and a sterile filter prevents biofilm formation through the air.
Ultra Clear TP TWF EDI is a modification using an IONPURE electrode ionization cell instead of conventional ion exchange resins. The peculiarity of this solution is the constant water quality, due to the continuous regeneration of the cell and the absence of the need to replace it for at least 7 years.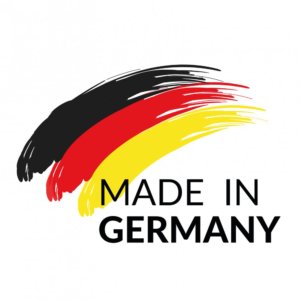 Ultra pure water systems for laboratories - Ultra Clear TP
The quality of water type I exceeds the quality standards, including: ASTM Type I, SLCI and ISO 3696 Type I. The results of analyzes of the independent network of US laboratories MICROMED LABORATORIES showed that the water is also completely pyrogen-free and does not contain any detectable DNase, RNase and endotoxins. 
The Ultra Clear TP system is similar with the older Ultra Clear TP TWF model using the same technologies in diagnostics and cleaning; connects to the network with permeate. The unit prepares ultrapure water from previously prepared distilled, deionized or purified by reverse osmosis.
Convenience and quality control, on all systems, provides the user with a 7" touch screen, which is the most informative and the largest among similar systems. The display shows quality parameters after each cleaning step. Many customizable modes that simplify the work and make it almost automated will give the user real pleasure to use. The display is made of glass, chemically resistant and sensitive to touch with gloves.