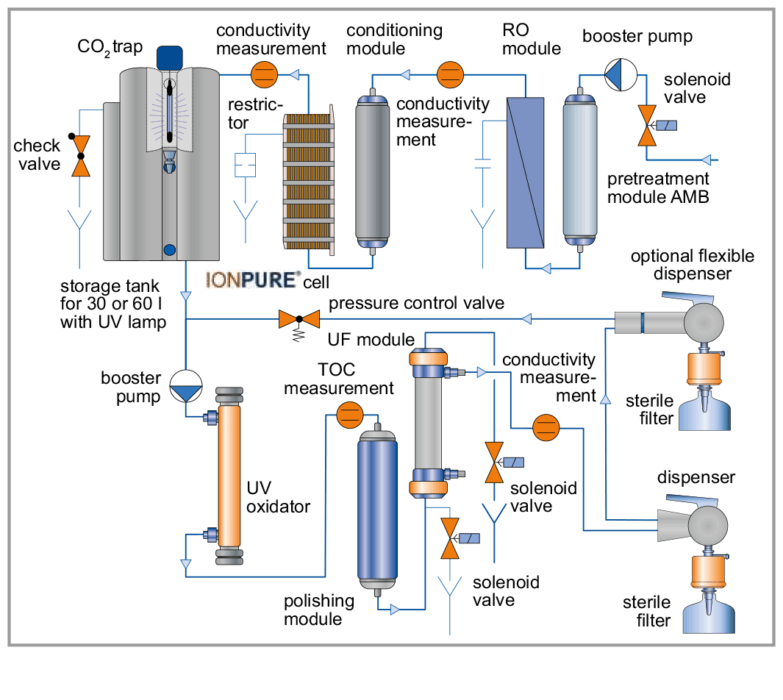 Choosing a laboratory water treatment system is "easy"!
Laboratory and Industrial water purification systems – how to choose?
The purpose of this article is to draw the client's attention to water purification laboratory equipment that allows pure water to the extent of chemically pure and briefly explain that ultrapure water is a finished product and certain modern methods and tools are used, and this product cannot be obtained in any other way at present.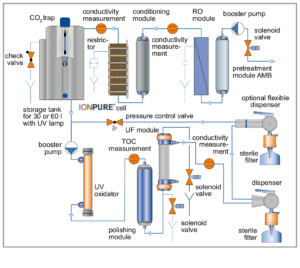 Switch to the water treatment systems section:
https://aquaanalytic-tr.com/en/catalog/
The man, the living organisms around us are fully adapted to the quality of water, the suitability of which we can visually determine for taste and smell as transparent, clean, spring. For accurate chemical analyzes and for use as a solvent, such water is completely unsuitable, even if it seems to us to be of impeccable quality, even if it is glacial water or mountain rain. Ultrapure water in nature simply does not exist. Therefore, we can consider chemically pure water as an artificially mined product as a result of progress using modern technologies. The requirements for water purification process in laboratory are now more and more stringent and, even bidistilled water does not always satisfy analytical tasks.
Often, the user in the laboratory underestimates or overestimates water purification systems equipment and those technologies that are used at different stages of filtration from different manufacturers in order to obtain a perfect product. When choosing a system, the buyer, which is understandable, wants to get a budget solution for water filtration and does not have time to understand the totality of water treatment lab methods and ways to control the quality of water treatment at each stage. The cost of installing laboratory aqua water treatment systems proportionally depends on the technologies that are used. Therefore, choosing a budget solution, you do not have to pay in one way or another for the stable quality of the final product, self-diagnosis and the longevity of the system as a whole, in some cases you will have increased costs for replacing consumables or simply get the final product (water) that does not meet the desired quality, contrary to the seller's assurances .
When choosing an ultrapure water purification system for laboratories, you need to carefully study the scheme of all filtration processes and their sequence, also pay attention to the number and location of the built-in points of product quality control at each stage and indicate their values ​​in an accessible form on the installation monitor. Particular attention must be paid to the reliability of the internal fastening of all mechanisms, the strength of the frame layout, the marking of all connections and wires, the availability of the service.
Modern laboratory ultrapure water systems are a compact, complex automatic instruments that combine many technologies of sequential and parallel filtration, flushing modules, measuring and displaying quality values ​​based on the measured data in the circulation circuits. The processor is controlled by reliable valves, pumps, flow meters, built-in temperature sensors and conductivity sensors in flow chambers. The software allows you to ensure the totality of the interaction of all processes of the system for comfortable use by laboratory personnel at the touch of a button.
Laboratory personnel must be instructed that they do not use household reverse osmosis for laboratory, but the most modern automatic device for water ultrafiltration.
Evoqua ultrapure water purification systems meet the highest world standards of workmanship using proven, reliable components.
Please contact our company to get help of a responsible manager – you will receive qualified technical support.